Alan Nolte
Alan, co-creator and co-host of Small Town Famous™, is a small town native for most of his life (There was this one time, he spent 3 years in New Orleans). He is a successful business owner in our area of Southwest Arkansas.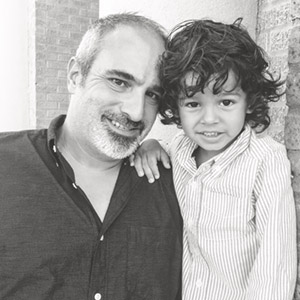 Alan is a Baptist-believin', KJV-only, Bible-totin' Christian. He is a dedicated husband to Leslie and Daddy of 4 kids. And, he is a big believer in country livin'. He's a former preacher, current Sunday School teacher, end-time events (eschatology) "expert" and geo-politics geek. His "small town" worldview combined with study, travel, and life-experience have molded a unique, often eccentric, viewpoint that tends to result in interesting or "down-right" strange conversations on a variety of topics. Now, he has a passion to spread the word that people from small towns can do BIG things!
He has decided to share conversations that usually involve his best friends, Jordan (co-creator and co-host) and Jeffrey (guest co-host when he ain't working at the sawmill). Those conversations, interviews, and much more will be shared here, at smalltownfamous.com and the Small Town Famous™ podcast.
Favorite quote: "Before you criticize someone, you should walk a mile in their shoes. That way, when you criticize them, you're a mile away and you have their shoes." - Jack Handey